Meet Our Team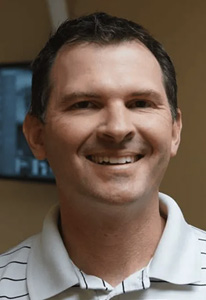 Dr. Hancock
Dr. Hancock was raised in Siloam Springs, AR where he grew up with multiple pets including dogs and cats and various other "critters" including ducks, quail, pigs, etc. He graduated vet school in 2000 from Oklahoma State University. He strives to continue his philosophy of providing a patient/client centered veterinary practice to meet the individual needs of the community's four legged friends and family members. In his free time, he enjoys spending time with his wife and three beautiful children.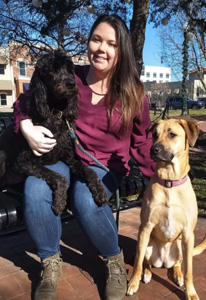 Dr. Hargis
Dr. Hargis is a native of Northwest Arkansas. She attended the University of Arkansas and graduated with an Animal Science degree and then obtained her Doctorate of Veterinary Medicine from Louisiana State University. She is happy to be back in Northwest Arkansas with her husband and two dogs, Jack and Julep.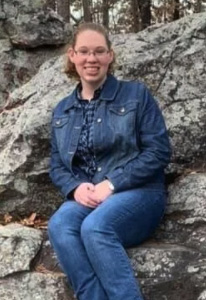 Dr. Whittemore
Dr. Brandi Whittemore grew up on a small farm with cattle and horses in northwest Arkansas. She graduated from the University of Arkansas with a Poultry Science degree before attending veterinary school at the University of Missouri. Dr. Brandi lives with her cat, dog, and boyfriend and enjoys spending time in the outdoors or on her parents' farm during her free time.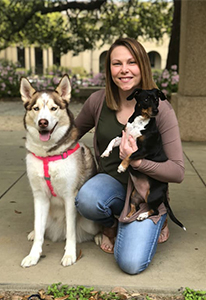 Dr. Knoedl
Dr. Hope Knoedl is a South Arkansas native who graduated from LSU Veterinary School in 2018 alongside Dr Jessie Hargis. She spent a lot of her childhood in a veterinary clinic where her Mother worked. She loved helping out with the care of pets and watching the surgeries. She received a Bachelor's Degree in Biochemistry and Biology at the University of Arkansas at Monticello.

Dr. Knoedl has a husband of three years, Cole, and a soon-to-be two year old, Mia. She also has two precious pups: Chopper and Naya, along with two purrfect kitties: Gandalf and Radagast. She enjoys biking, painting, kayaking and spending time with her family. The Knoedls are very excited to settle in NWA and help take care of your pets!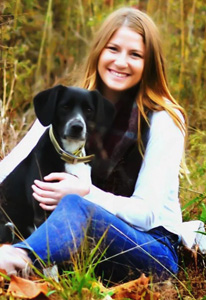 Shantel
Shantel is the Practice Manager at Hancock Veterinary Services. She is a graduate of Crowder College who finished the Veterinary Technician program and achieve her goal of becoming a Registered Veterinary Technician. She strives in making sure all experiences at Hancock is the best you could have! She has a dog named Ritter who loves coming to work and helping out on the farm. In her free time, she loves going to the lake and relaxing with her family.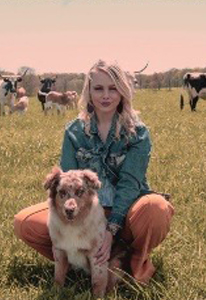 Taylor
Taylor is one of our vet assistants at Hancock Veterinary Services with a loving passion for animals. She has always owned animals. She lives on a typical farm with dogs, cats, chickens, and horses. She is currently majoring in pre-veterinary studies with the hopes to gain a bachelor's degree and move up in the world.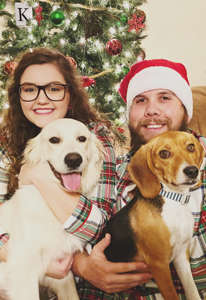 Jasmine
Jasmine is one of our veterinary assistants at Hancock Veterinary Services. She lives with her husband on their family cattle farm with their two dogs and two cats, Sally Sue, Mac, Peaches and Doc. In her free time she enjoys loving on all animals, tending to her many plants, cooking, and working with her husband on the farm.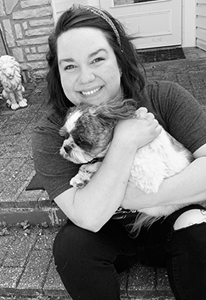 Molly
Molly is a veterinary assistant who has always had a love and passion for working with animals and will soon be enrolling in the Penn Foster Veterinary Technician program to further pursue her goals. Additionally, Molly enjoys spending time with her Shih Tzu, Georgia and has a love for photography and all things creative.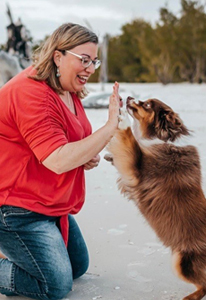 Rachel
Rachel is a veterinary assistant at Hancock Veterinary Services. She lives in Bella Vista with her husband. They have two beautiful girls in college. She enjoys spending time with her dogs, boating, and camping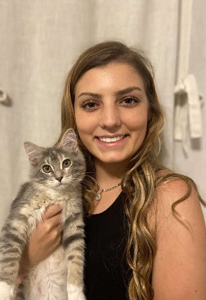 Ellie
Ellie is a veterinary assistant at Hancock Veterinary Services. She is currently going to Crowder College to pursue her dream of becoming a registered veterinary technician. One of her favorite hobbies is going to the lake to fish and swim. She also enjoys spending time spoiling her little kitten, Penny!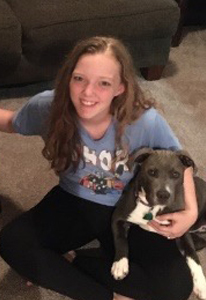 Kayla
Kayla is a veterinary assistant at Hancock Veterinary Services. She has a Great Dane named Leo, and pit bull named Nia. She is currently going to school to be a CNA. In her free time, she enjoys spending time with her husband Brady and her dogs.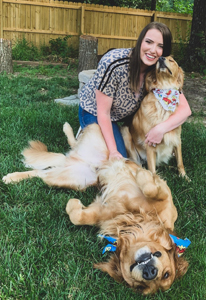 Shannon
Shannon is a Northwest Arkansas native who is currently studying to be a vet tech through the Penn Foster. She is married with 2 dogs and 3 cats. You can find her spending her free time at the lake with her family, friends and her dogs. She also enjoys fostering animals until they are healthy enough for their new homes!
Ashlyn
Ashlyn is one of our receptionists and a passionate animal lover, whether they are big or small. She is an Oklahoma transplant, avid equestrian, and "mom" to three horses, two dogs, and a cat. She enjoys horseback riding, kayaking, and camping in her free time.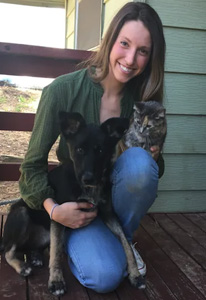 Morgan
Morgan is one of our receptionists at Hancock Veterinary Services. She is a newly wed, just getting started in life. She enjoys gardening, crafting, and adores animals of all kinds.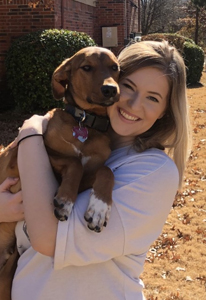 Emma
Emma is one of our receptionists. She has a huge soft spot for animals of all kinds! Emma and her newly wedded husband recently moved from Boise, Idaho and rescued their first dog together. In her free time, she enjoys horse riding, playing with makeup and photography.